Welcome to Michigan Triple Threat Basketball
Michigan Triple Threat is an AAU basketball program based in Lansing, Michigan.  The mission of Triple Threat is simple;  to mentor and develop top notch youth basketball players.  Through high level coaching and fundamental basketball philosophies, Triple Threat is helping to cultivate the stars of tomorrow.
---
In loving memory of my dear friend!
He was an inspiration to many as
a coach, mentor, leader, friend
within the Triple Threat organization!
You will be missed immensely!
Michigan Triple Threat Tryout Results:
3rd Grade – we are still looking to fill a team
please email me if you are interested!
4th Grade – 6th Grade we will have Tryouts in February
please check back when we get closer.
7th Grade we are going to have another tryout
towards the end of December after school ball has ended
8th Grade Teams
MI Triple Threat Black (Vondra)
Caleb Densmore
Andrew Frisbie
Keagan Noble
Logan Padgett
Laterion Perkins
Bryce Pratl
Aidan Riley
Tyler Spitzley
Erik Stevenson
Drake Stipcak
Max Stubber
Conor Vondra
Mi Triple Threat Blue (Myles)
Kayden Dickerson
Marquis Jones
Jacob Martin
Owen Moore
Braxton O'Bryant
Ray Smith
Ashton Telschow
Tej Virk
Carter Wade
Carter White
Wardell Wicker
We will have tryouts for 4th – 7th in February
as players begin to finish the school season or the school league.
These teams will be formed to continue to play in March, April and May.
High School Tryouts 9th -11th will be in March after the school season as well!
 WE NEED COACHES!!
Congratulations to our 7th Grade team who were the

Storm Classic Platinum Runner-up!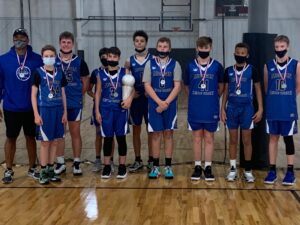 For More Information:
Contact Monty Myles at
eightmyles@yahoo.com